In this section we showcase some of the most useful and interesting report related to custom made rings and jewelry in general. You could call it the learning center as each report aims to make you aware of essentials related to jewelry and gemstones. Since we will be regularly updating the section, it would be a good idea to bookmark this site and take advantage of the honest and professional content published here.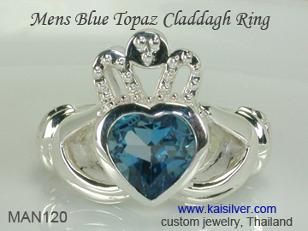 Heart Rings For Men: Isn't it true that heart rings are meant for ladies, can you really find a heart ring concept that is impressive enough to be worn by a man. We present an awesome heart ring, a four century old jewel with immense meaning and significance. Get to know all that you should know about a Men's Claddagh Ring right ... here.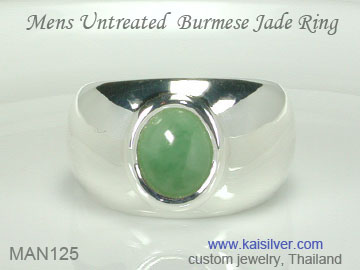 Green Jade Men's Rings: Natural Burmese jade (jadeite) rings for men, custom made in gold and 925 sterling silver. We source moderately priced untreated and dyed (treated) jadeite from close promixity to the mines in northern Myanmar (Burma). Good metal weight and gems picked by experts are provided for both, gold and silver jade rings for men ... more.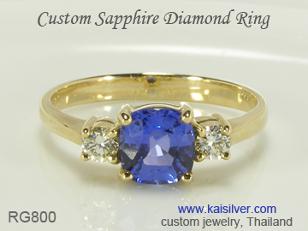 Custom Sapphire Rings: A gold or 925 silver sapphire gem ring that is made specifically for you should contain, most if not all of your preferences. To get the true advantage of a custom made sapphire ring, you need to know what to expect and what to evaluate. This comprehensive report will put you on the right track, read it .... here.