Custom Rings, Crafted In Thailand Shipped Worldwide
Kaisilver custom rings can be crafted with our own design collection or made with your design concepts and ideas. Our custom made rings give equal emphasis to fineness and long term durability. We realize that each one of or clients develops a close connection with their jewelry therefore, no compromise is made on quality. Choose Kai Silver as your jeweler and you will never be restricted by design or gemstones, we can craft just about any jewel that you require. Unlike most high end custom made jewelry providers who focus only on gold, we welcome both gold and 925 silver jewelry orders. By maintaining the same superior quality standards for both metals, we prove options that are unmatched by any other jeweler. Get in touch with our expert gem and jewelry professionals at sales@kaisilver.com for any requirements or questions that you might have.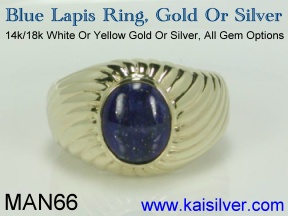 Custom men's ring with lapis lazuli from Afghanistan or any gem of your choice. Available in all ring sizes and custom made in gold or 925 sterling silver ... more.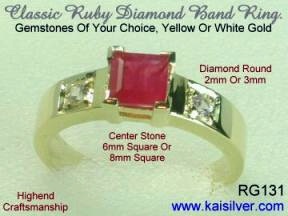 Ruby gemstone rings with genuine gemstones, can provide authentication certificates for each ruby gem. Choose our ruby ring design or send us your own ideas or sketches ... more.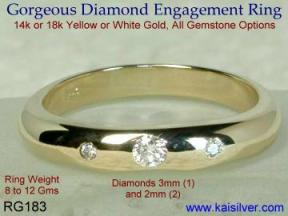 3 stone rings have a special meaning, they symbolize the past, present and future. As multi gemstone or diamond rings, these rings also allow different gems to be combined ... more.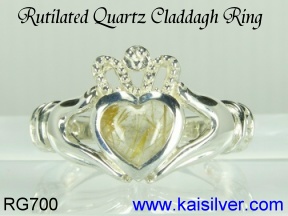 An exclusive Kaisilver claddagh ring with a custom cut rutilated quartz gem. Custom claddagh rings with all the ancient 4 century old features fully retained in the design ... more.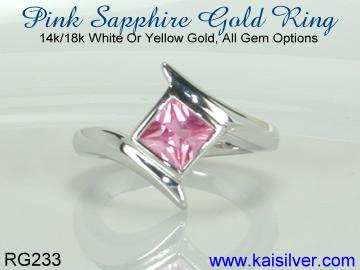 Sapphires in all their gorgeous color, yellow, white, pink, blue, green and purple. Request for a custom made sapphire ring with your design concept or pick one of our styles ... more.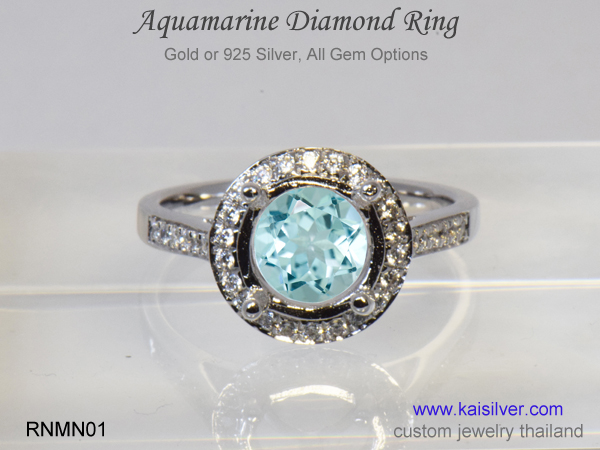 Aquamarine the gorgeous pastel blue gemstone, showcase it in an expertly crafted gold or 925 silver aquamarine ring from Kaisilver. We place no design restrictions ... more.